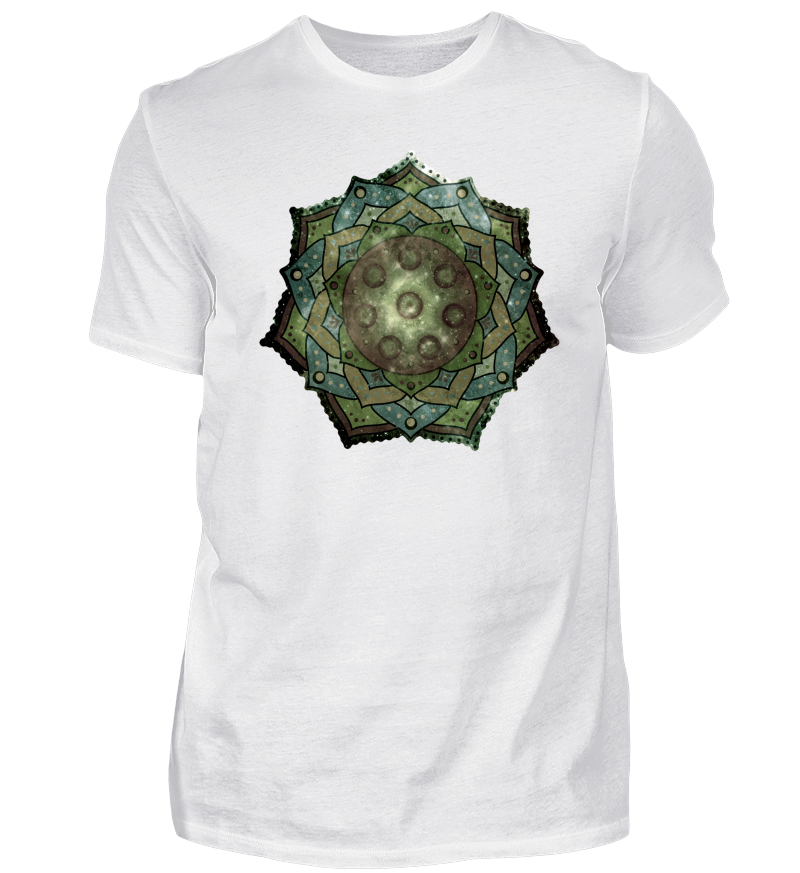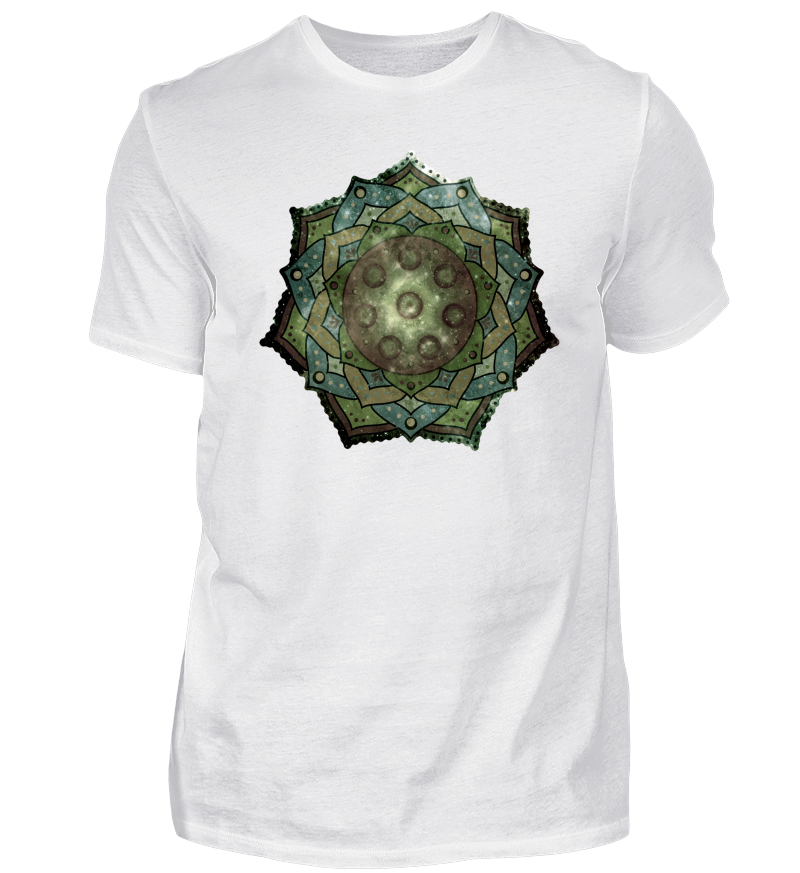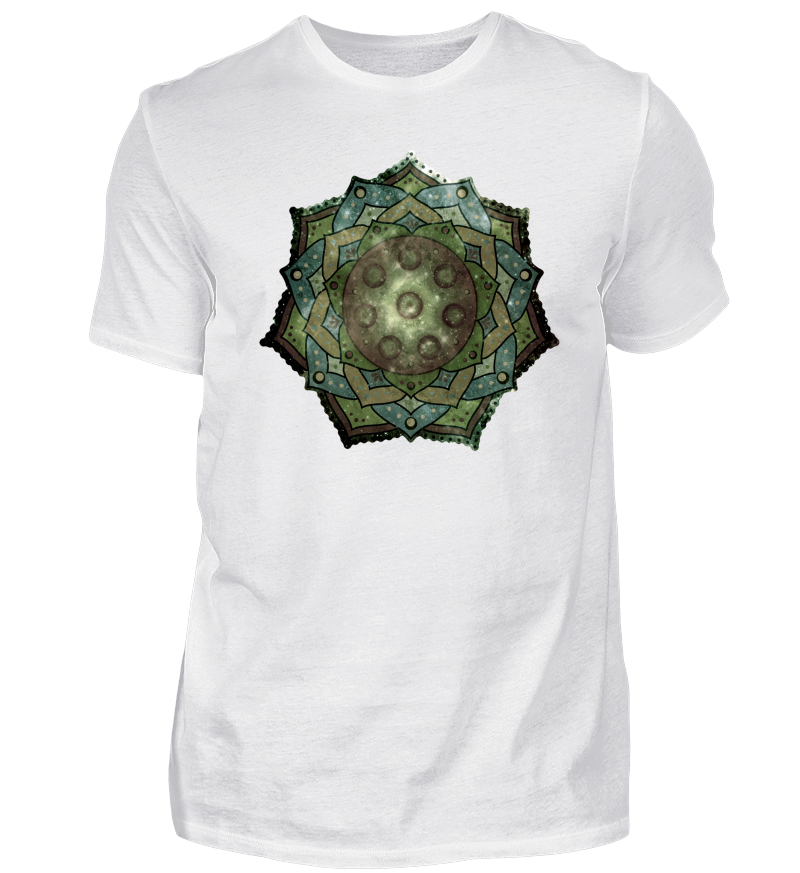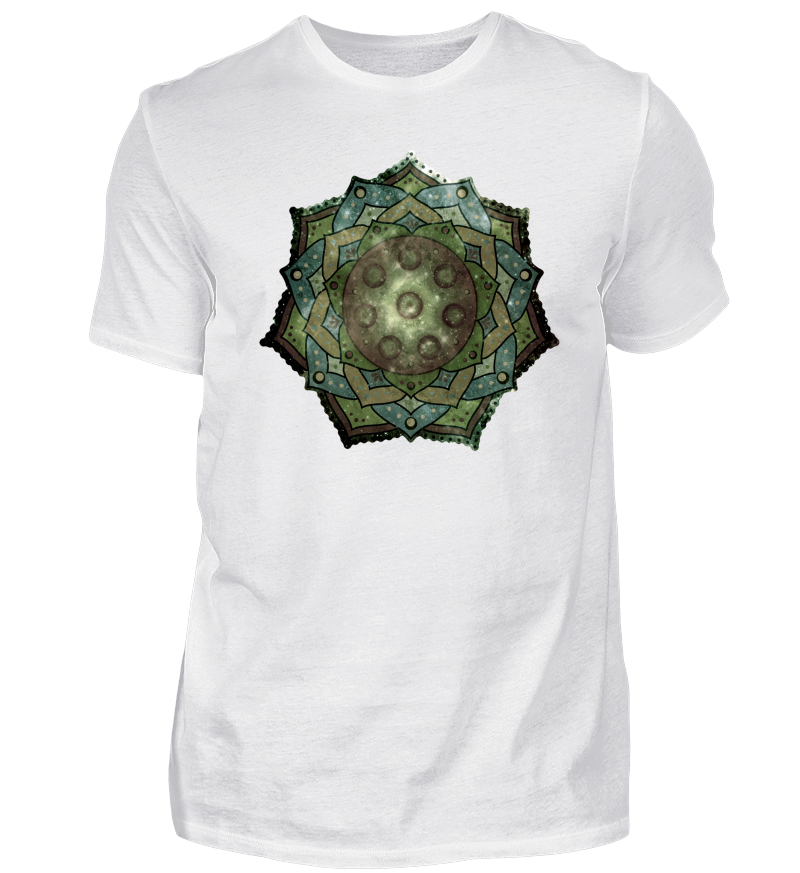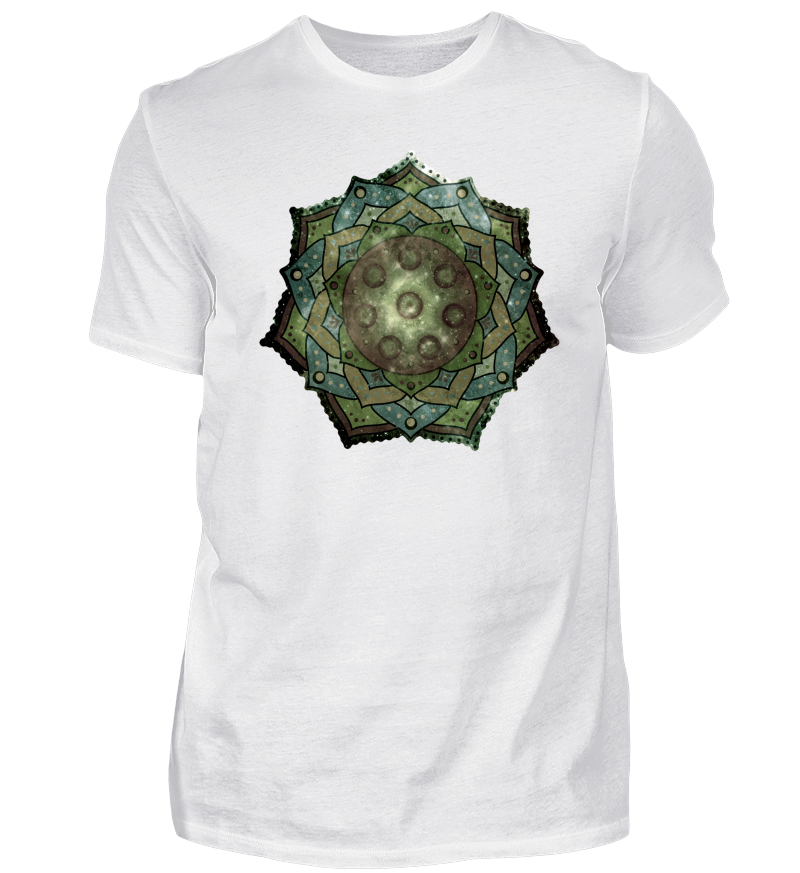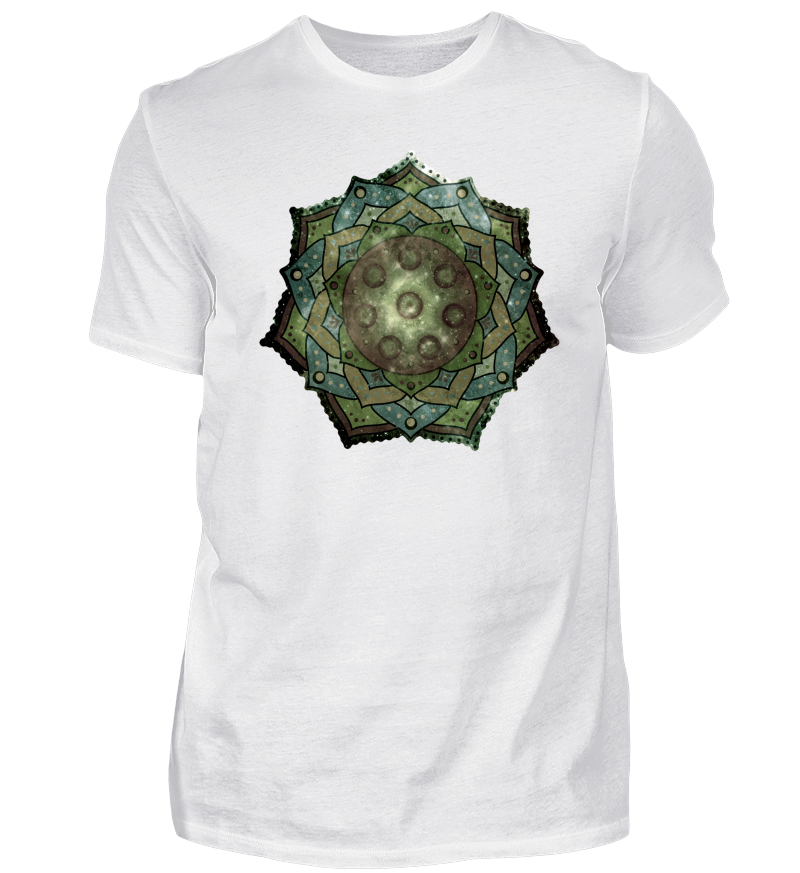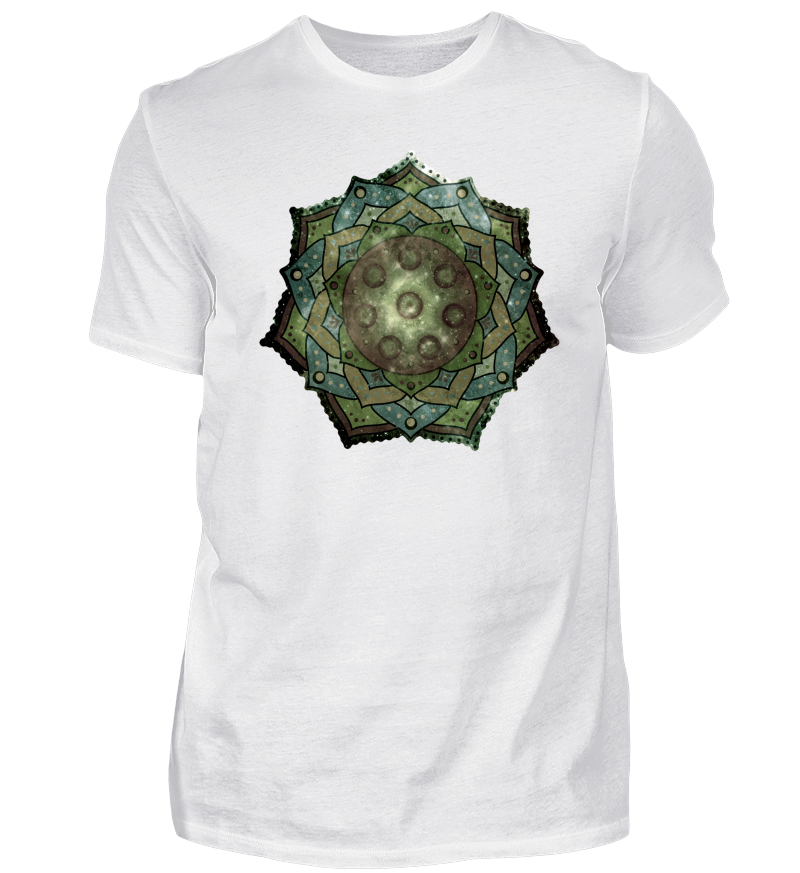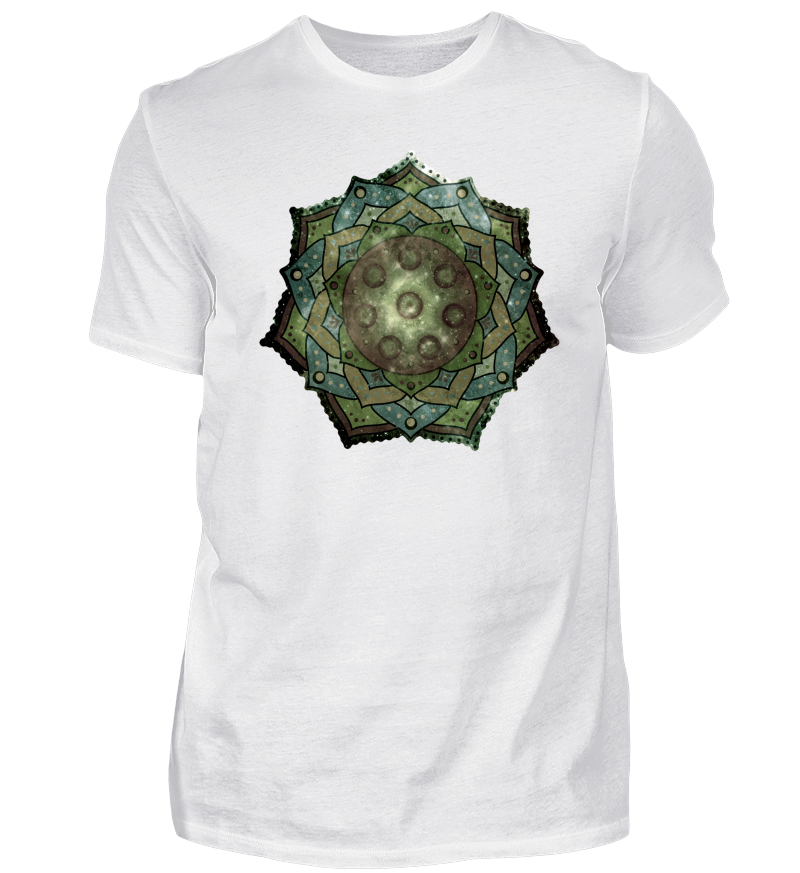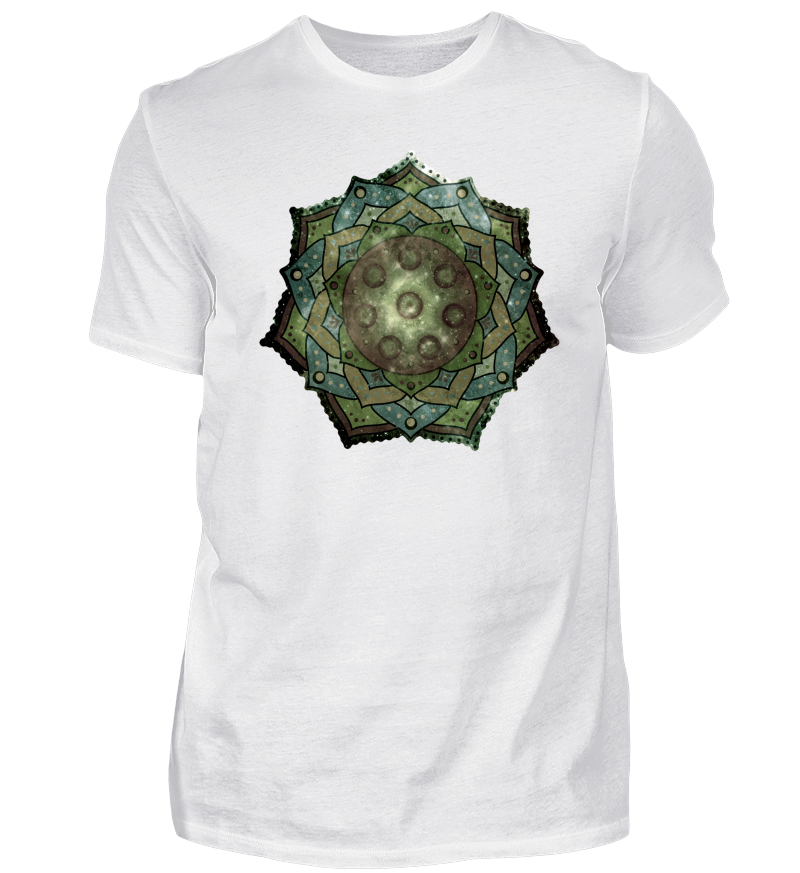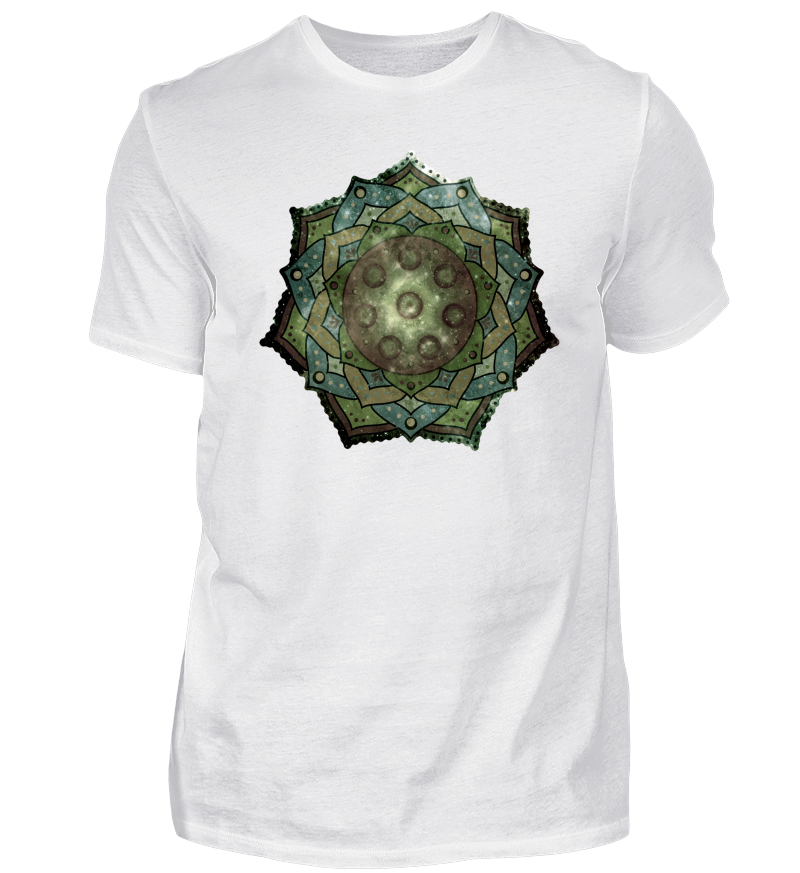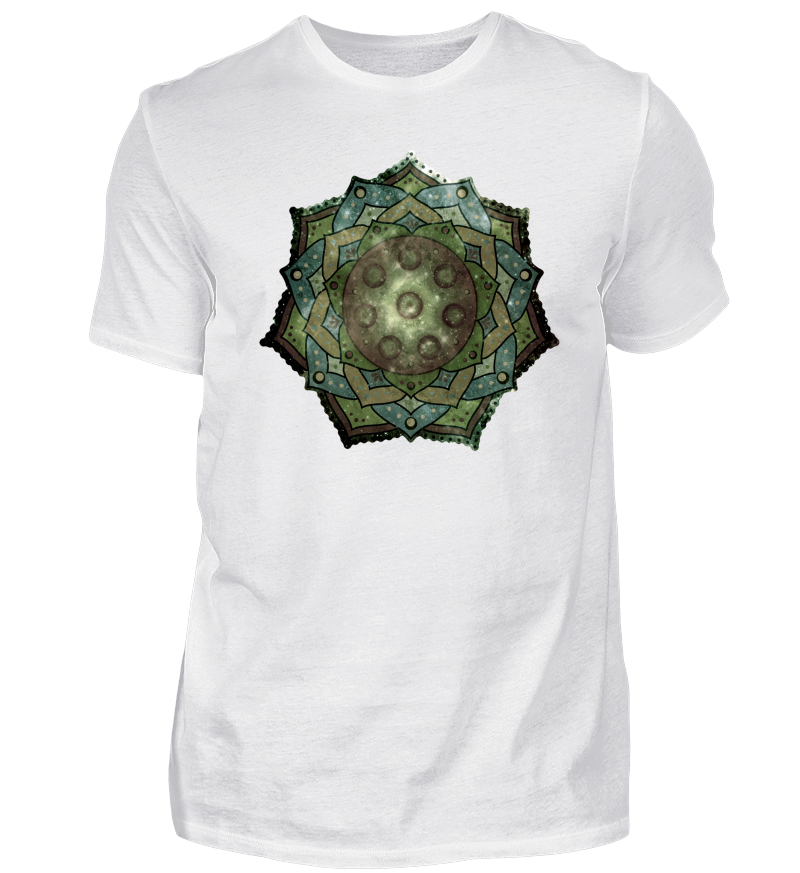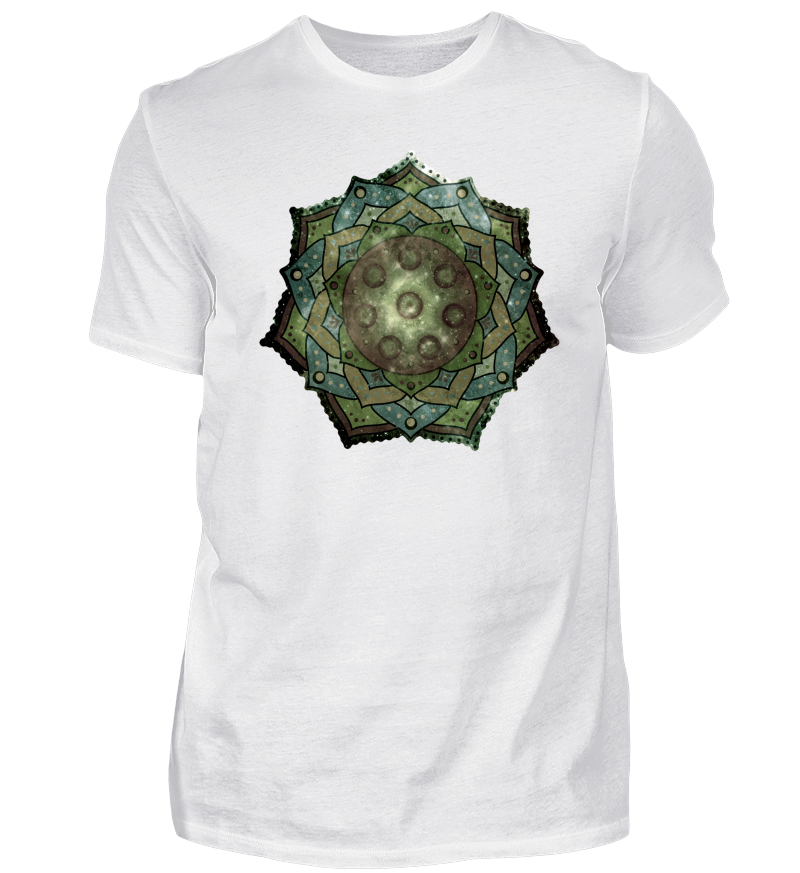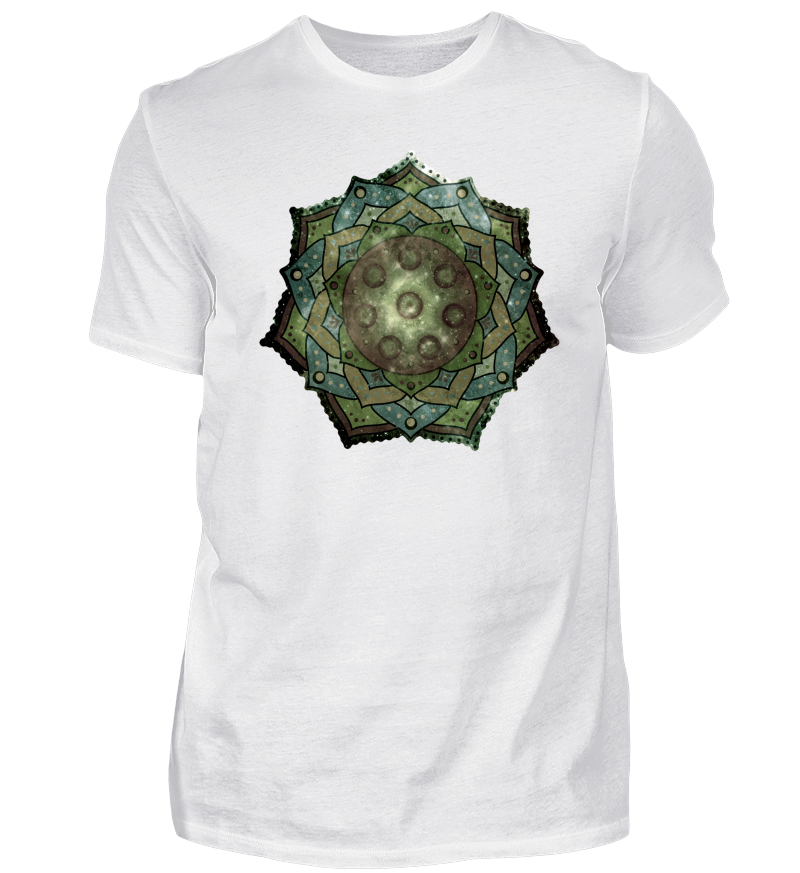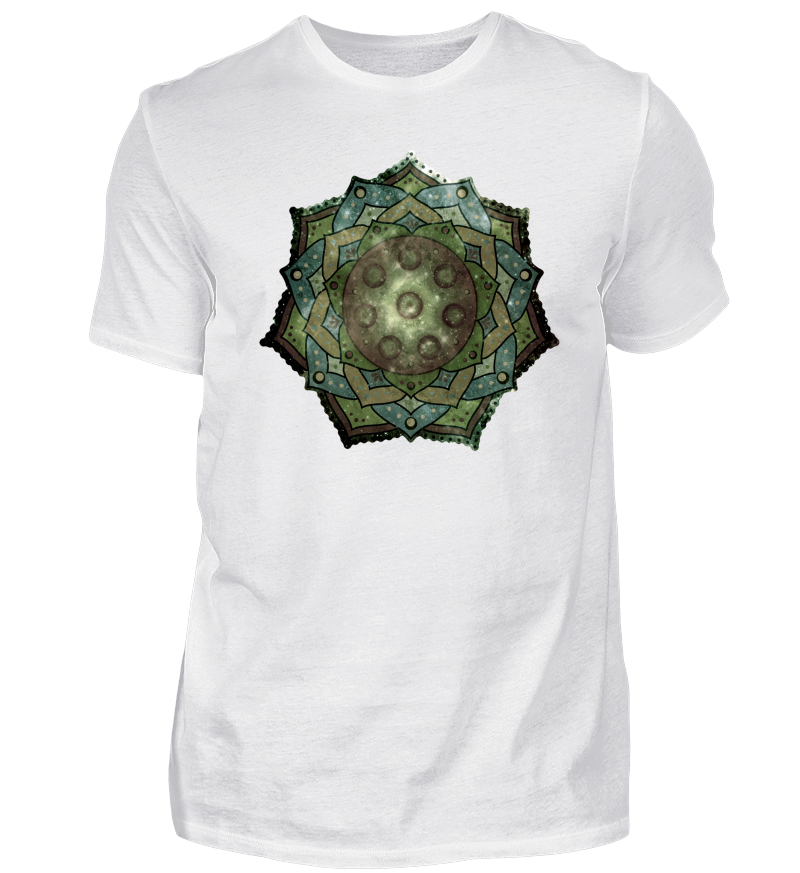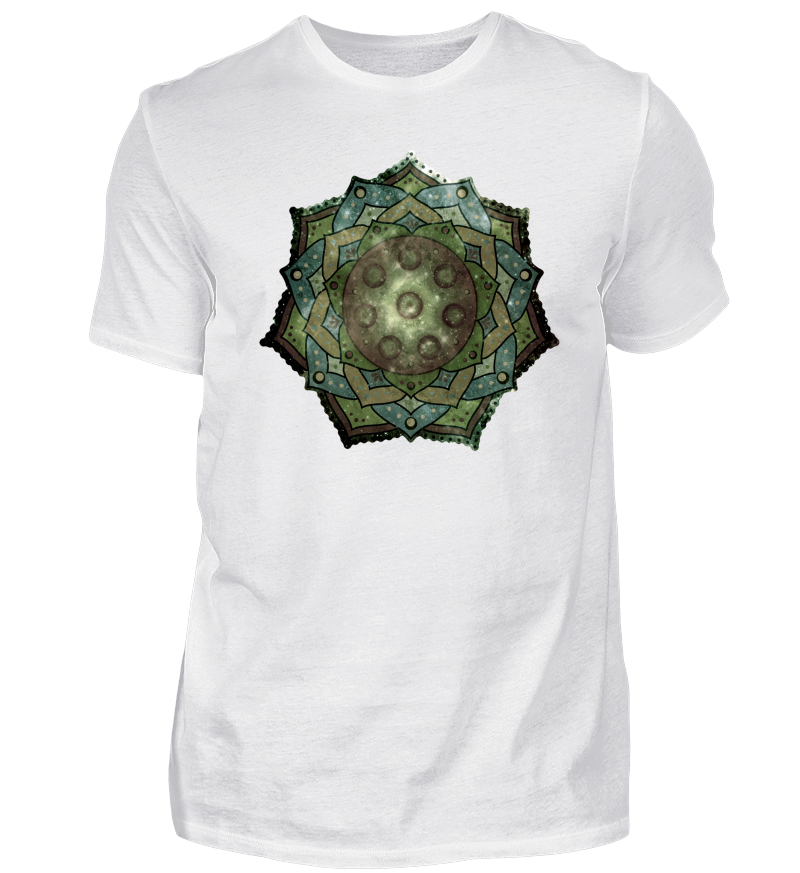 <
>
★ Handpan - Hang Drum Mandala II
The classic for men: stylish with one hundred percent wearing comfort. With this Basic T-Shirt you can't do anything wrong.
Material: 100% Cotton
Grammature: 185 g/m²
Processing: Double stitching to the sides
Form: Straight cut + round neck + 1x1 rib collar
Extras: Detachable label + Pre-shrunk
Größen: S, M, L, XL, XXL, 3XL, 4XL
Coole Message Ideen & Trend Designs
by EDDA Fröhlich / EDDArt
! NUR ONLINE ERHÄLTLICH !
★ Eine HANDPAN (Hang Drum) hat Ähnlichkeit mit einem UFO. Es ist ein Instrument aus Metall, bestehend aus zwei verklebten Metallkuppeln. In der oberen Hälfte sind gestimmte Felder gehämmert, die mit Händen und Fingern gespielt werden. Die meisten Handpans haben eine zentrale Note und um sie herum einen Kreis von sieben bis neun anderen Klangfeldern. Die Anordnung erinnert an ein Mandala. Es hat einen metallisch übertonreichen Klang, der seine Hörer direkt in seinen Bann zieht. Eine wunderbare Geschenkidee für gleichgesinnte Musiker, die besten Freunde, nettesten Menschen und die ganze liebe Familie und Verwandtschaft; just for fun, als Dankeschön, zum Geburtstag, Muttertag, Vatertag, Valentinstag, Namenstag, Jubiläum, Jahrestag, Hochzeitstag, zu Weihnachten, Ostern oder anderen besonderen Gelegenheiten. Es gibt immer einen Grund etwas zu schenken und wir alle haben Geschenke verdient für unser wundervolles Sein und Tun.
HAVE FUN & BE HAPPY mit diesem außergewöhnlichen Aufmerksamkeit erregenden Design.
Es ist nicht dein Lieblingsdesign? Kein PROblem,
schau hier in meinen
und für all-over-print Designs / Produkte auch hier:
oder sende mir eine eMail mit deinem Wunsch:
contact@eddart.de
Folge mir auf FACEBOOK und INSTAGRAM
Sicherer Zahlungsverkehr
Qualitativ hochwertige Textilien
Produktion & Versand aus Deutschland
Versand 2-3 Tage nach Bestelleingang



Rechnung und alle gängigen Methoden


Modell, Größe und Farbe wählen und auf den
GROßEN BLAUEN BUTTON klicken!
100% Satisfaction Guarantee
We are satisfied when you are!
Made in Germany
Manufacture & Delivery
Retail Quality
Textiles & Printing Of Quality